The 7 Habits Online Course — Master the 7 Habits of Highly Effective People by Stephen Covey
🎓 7 Habits online course instructor: Dean Bokhari
Reg. $297 | Now only: $275

🕓 ORDER NOW
Enroll in The 7 Habits Online Course Now →
Already enrolled? Login here →
30-day guarantee—Not for you? Not a problem. Email us within 30 days of purchase for a full refund.
About the 7 Habits online course
The 7 Habits Online Course by Dean Bokhari is an audio course (with written content) based on the best-selling book, The 7 Habits of Highly Effective People by Stephen Covey, and instructed by yours truly, Dean Bokhari.
Across 12 easily digestible, 10-minute audio lessons, you'll learn each of the 7 Habits of Highly Effective People and how to apply them in life and at work.
Here's how it works:
🗓 12 days. 12 lessons. Each day for twelve days, you'll get an email with a 10-minute audio lesson coupled with one actionable idea to help you incorporate the 7 habits into your personal + professional life. 12 days, 12 lessons. You can take it day-by-day, or complete the entire course in one sitting.
⚡️ A few minutes a day is all you need. Simply carve out 10–15 minutes for your daily ritual.
🎧 Listen + learn. Anytime, anywhere. Because it's audio-based, you can listen anywhere—at home or on the go, while you're out for a walk or at the gym. Simply push play + let me be your guide. (You'll also get written versions of each audio lesson)
💨 Fast + actionable. Each lesson includes actionable exercises you can implement immediately.
Learning outcomes
✓ Understand + master each of the 7 habits (and how they relate to your personal + professional development).
✓ Learn to cultivate a proactive mindset + take responsibility for your choices + actions.
✓ Develop effective time management skills + prioritize tasks based on importance + urgency.
✓ Enhance your communication + interpersonal skills to build stronger relationships and resolve conflicts.
✓ Unlock the keys to setting + achieving your goals (and how to align them to your values).
✓ Acquire skills to foster collaboration + synergy in team environments for maximum productivity.
✓ Cultivate self-awareness + emotional intelligence to better understand yourself + others.
✓ Balance your personal + professional life to achieve a sense of fulfillment + well-being.
✓ Learn how to develop a habit of continuous improvement + lifelong learning for personal growth and success.
✓ Apply the 7 habits to every area of your life, including work, family, relationships, and personal well-being.
Enroll in The 7 Habits Online Course Now →
What you'll get
You'll pick up practical principles + strategies that you can start using right away to become a more influential leader, master the 7 habits, and make progress towards your goals. When you enroll in the 7 Habits online course today, you'll get:
🔑 Lifetime access to the 7 Habits Online Course dashboard, so you can come back and listen again and again until the lessons become ingrained in your mind.
📝 7 Habits Online Course workbook with actionable exercises + templates. You'll receive a downloadable, fill-able, and printable course workbook to jot down notes and engage in your daily exercises.
🏆 Get certified. Receive a certificate with your name + date of completion when you finish the 7 Habits online course.
Ready to Register? Let's Do This →
---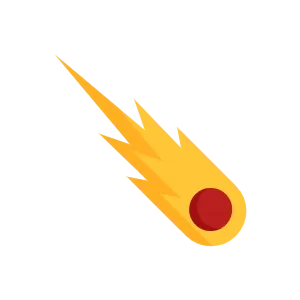 People love my courses, and so will you.
Verified ratings + reviews for Dean Bokhari's products and programs.
"Super helpful. Actionable steps that make sense. Great insight while getting straight to the point."
— Danielle Cotten • ★★★★★
"Awesome and inspiring 🙂 It's a must for everyone who is looking for more and more in life and Business"
— Kevin Trejo • ★★★★★
"Dean Bokhari has been a great inspiration. It is so clear that he has spent years and lots of time developing great teachings on personal growth. I love Dean's teachings because he gets to the heart of the matter and simplifies the subject and makes it easy for anyone to follow. He also makes his classes affordable. His courses and podcast have helped me in my personal and professional growth. I consider him a mentor. Thank you Dean for all your hard work and the heart you have to want to see others have a successful, fulfilled, life."
— Trudy Northover • ★★★★★
"Dean is excellent. His familiar tone makes the condensing of the information accessible and easy to internalize and understand."
— SJ Gagne • ★★★★★
"I was in a place both personally and professionally and was finding it hard to get motivated to do anything. I had big dreams but couldn't find the energy or the courage to put my first foot forward. After checking out Dean's materials and subscribing to his online library of resources, I found the motivation I needed to achieve my goals. Here are the biggest takeaways I had from Dean's materials. 1) Start with small habits. 2) Set higher goals for yourself. 3) Celebrate even the most minor successes. I would highly recommend getting his resources."
— Rich Earnest • ★★★★★
"Helped me redirect my life. Thanks so much"
— John P. Jacob • ★★★★★
---
Register for The 7 Habits Online Course
Learn to Master the 7 Habits of Highly Effective People by Stephen Covey
Regularly: $297.00
Limited time only: $275
Enroll in The 7 Habits Online Course Now →
💡 Pre-order now and get 30 days to try the course—risk-free. If it's not everything you expected and more, let us know within 30 days for a full refund.