Your personal + professional success depends upon your ability to handle others with authority + elegance.
This course teaches you how.
🎓 Course
How to Win Friends + Influence People with Dean Bokhari
How to Win Friends + Influence People is a fast-paced, action-focused audio + written course based on the best-selling book How to Win Friends and Influence People by Dale Carnegie and instructed by Dean Bokhari.
Only $199
Now: $99
🕞 Order now—offer expires 7/27/23
WHAT YOU'LL LEARN
✓ Present your ideas with clarity.
✓ Improve your communication skills.
✓ Influence people without manipulation.
✓ Develop a magnetic personality that people can't help but be drawn to.
HOW IT WORKS
🎧 Listen + learn. Audio lessons you can listen to no matter where you are. Simply push play + let me be your guide.
💨 Fast + actionable. Lessons include actionable exercises you can implement immediately.
⏳ Course duration. 60 minutes. 13 lessons.
WHAT YOU'LL GET
✓ Lifetime access to the private course-member dashboard, so you can come back again and again until the lessons become ingrained in your mind.
✓ Course workbook. You'll receive a downloadable, fillable, and printable course workbook to engage in your lesson exercises.
✓ Course completion certificate. Get a time-stamped certificate with your name immediately upon completion of the course.
FORMAT
🎧 Audio, 💻 Text
---
YOUR INSTRUCTOR
Dean Bokhari is a best-selling author and award-winning presenter & speaker. He has been teaching and coaching Personal Development and Motivation for over a decade. Known as one of the world's leading experts on Motivation, his Why is to inspire people everywhere to improve their lives and achieve their goals.
---
---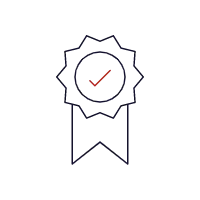 30-DAY MONEY-BACK GUARANTEE
Even with the great pricing and all the bonuses, I want this to be a risk-free decision for you. Sign up now and take the course for a full 30 days, and if you end up regretting your choice, simply email me for a refund.
All you'll have to do is respond to one of the emails I send you with course lessons. Yes—it's my real email address, and your message will come directly to me.
They'll be no hard feelings at all, and we'll still be friends. Now that we've removed every ounce of risk, let's get started building your new habits today!
---
Enroll Now
Only $199 $99
(Limited time presale offer—expires 7/27/23)
👇
💡This course is backed by my 30-day risk-free guarantee. If it's not for you, send us an email within 30 days of purchase for a full and immediate refund. Easy peasy.
---
What people are saying about Dean Bokhari's products + programs
"Dean Bokhari has been a great inspiration. It is so clear that he has spent years and lots of time developing great teachings on personal growth. I love Dean's teachings because he gets to the meat (heart) of the matter and simplifies the subject and makes it easy for anyone to follow. He also makes his classes affordable. His courses and podcast have helped me in my personal and professional growth. I consider him a mentor. Thank you Dean for all your hard work and the heart you have to want to see others have a successful, fulfilled, life. Many Blessings" — Trudy Northover • Testimonial
"I was in a place both personally and professionally and was finding it hard to get motivated to do anything. I had big dreams but couldn't find the energy or the courage to put my first foot forward. After checking out Dean's materials and subscribing to his online library of resources, I found the motivation I needed to achieve my goals. Here are the biggest takeaways I had from Dean's materials. 1) Start with small habits. 2) Set higher goals for yourself. 3) Celebrate even the most minor successes. I would highly recommend getting his resources." — Rich Earnest • Testimonial
"Amazing and inspiring. Makes you take action immediately." — Michael • Testimonial
"Dean is excellent. His familiar tone makes the condensing of the information accessible and easy to internalize and understand." — SJ Gagne • Testimonial
"Wow! I am more than satisfied! Mind-blowing and definitely life-changing." — Edel Goku • Testimonial
How to Win Friends and Influence People Course Curriculum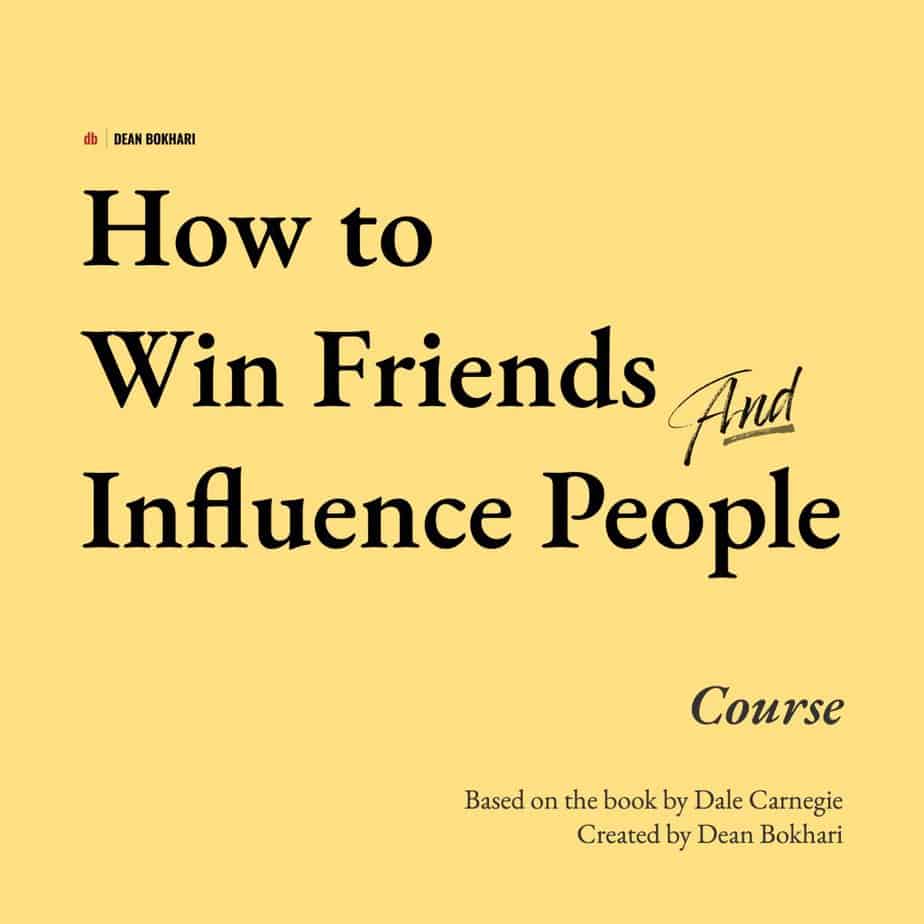 FAQs
What if I don't like it?
All courses are backed by Dean Bokhari's 30-day risk-free guarantee. If it's not for you, send us an email within 30 days of purchase for a full refund. Easy peasy. Learn more about our fast + easy return policy here.
Will I receive a certificate?
Yes. Upon completion of the course, you'll receive a time-stamped, digital certificate with your name to verify that you've completed the course in its entirety.
Ready to Register?
Here's what to do next: Hit the button below to register for the course. Immediately after signup, you'll be taken to your private membership dashboard to start your lessons.