To contact Dean about media appearances, interviews, partnerships or projects, please go here
---
Here's a running list of media outlets and publications I've contributed to or been quoted in. Clicking the links will take you to the content attributed to my name.
---
AS FEATURED IN …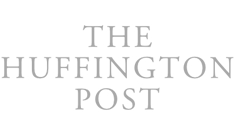 ---
I've appeared on a variety of major media outlets for interviews and as an expert-advisor to reporters on topics such as:
---
Questions? Get in touch with me here.
---
Featured publications
Here are some of my Personal Development articles featured on various online publications and traditional media outlets:
ELITE DAILY
The Active Times
The Good Men Project
mindbodygreen
Pick The Brain
Lifehack.org
Jimdo
---
Dean Bokhari's Meaningful Show
Dean Bokhari's Meaningful Show has been voted one of iTune's best Self-Help podcasts. Tune-in every week for non-fluffy personal development advice that works.
---
Questions For Dean?
---
Note: we're currently working on putting together a comprehensive list of everywhere I've been featured in the media — written work, interviews, speaking engagements, etc. etc. — this will be available near the second half of this year.