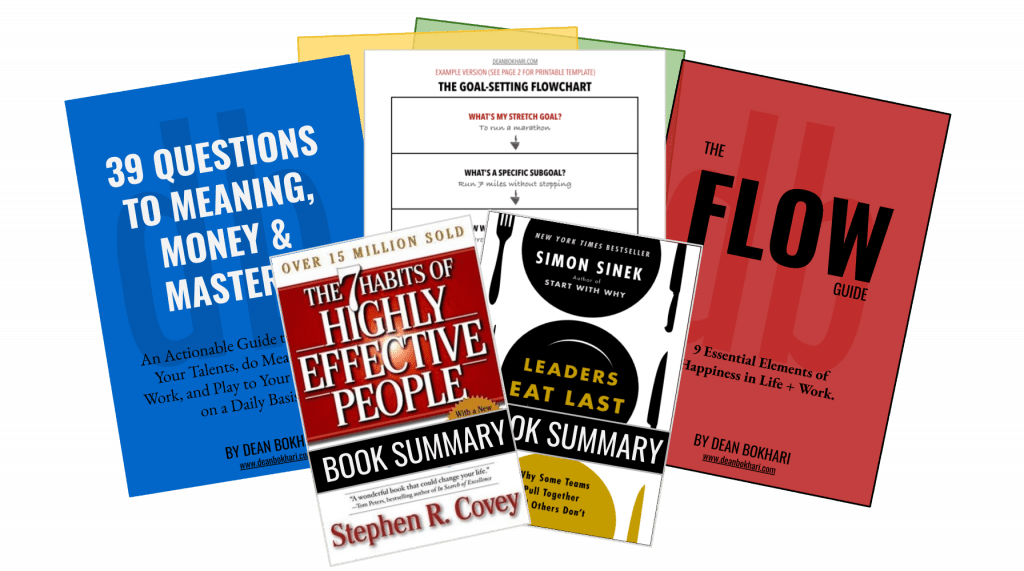 Sign up and get immediate access to my most popular personal development books, guides, audio programs, book summaries and downloadable PDFs — all of which are published exclusively for our members (for free!)
Here's what's inside:
Audio Training: The Flow Guide: 9 Essential Elements of Happiness in Life + Work (MP3)
Book: 39 Questions To Meaning, Money, and Mastery (PDF)
Guide: Science-Backed Goal Setting Templates (PDF)
Guide: The Goal Setting Flowchart (PDF)
Book Summary: The 7 Habits of Highly Effective People by Stephen Covey (PDF, MP3)
Book Summary: Leaders Eat Last by Simon Sinek (PDF, MP3)
By joining Dean Bokhari's newsletter, you agree to our Privacy Policy.
Questions? Email me.